Statement of Purpose:

We dedicate ourselves to working in partnership to enhance the capacity of Pennsylvania's juvenile justice system to achieve its balanced and restorative justice mission by:

Employing evidence-based practices, with fidelity, at every stage of the juvenile justice process;
Collecting and analyzing the data necessary to measure the results of these efforts; and, with this knowledge,
Striving to continuously improve the quality of our decisions, services and programs.
For more information on Pennsylvania's Juvenile Justice System Enhancement Strategy, click on 'JJSES' in the left navigational bar

JJSES Bench Cards
---

President's Message
Elizabeth Fritz, President
Welcome to the website of the Pennsylvania Council of Chief Juvenile Probation Officers. The Council has a rich history of demonstrating leadership and commitment to advancing best practices in the field of Juvenile Justice. The efforts to encourage and support these practices, however, are done in partnership with others. The relationship the Council has with the Juvenile Court Judges' Commission, Pennsylvania Commission on Crime and Delinquency, Administrative Office of Pennsylvania Courts, Bureau of Juvenile Justice Services, Center for Juvenile Justice Training and Research, Pennsylvania Council of Children, Youth & Family Services, and so many others, has created an atmosphere of mutual commitment to advancing our system.

Pennsylvania has always been a national leader in Juvenile Justice, dedicated to enhancing our system in order to most effectively meet our Balanced and Restorative Justice Mission. As a result, a great deal of effort has been underway the past several years with our Juvenile Justice System Enhancement Strategy. Whether implementing structured decision making tools, improving our communication skills through motivational interviewing, or introducing cognitive behavioral interventions; our juvenile justice partners are working harder than ever to employ evidence based decisions at every stage of our system. While continuing to hold youth accountable, we believe these practices will provide for a safer community, less victims, and more productive and competent youth.

For over forty years the Council has faced many challenges and system expectations, yet, was always committed to keeping Pennsylvania at the forefront of juvenile justice initiatives. I am certain that this period of time in Council's history, while challenging, will only make our system stronger. We hope that you find this website a valuable and informative tool, with resources to assist you in accomplishing the goals of your organization.

---
Chief's Council Announcements
Michael Schneider Retires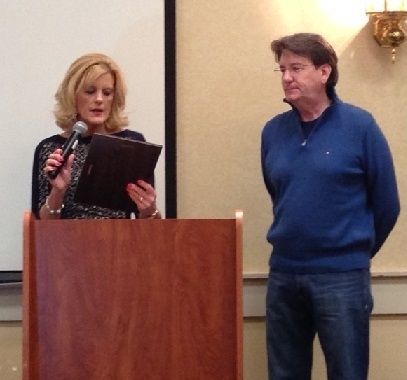 Michael Schneider retired as Chief Juvenile Probation Officer of Northampton County on December 30, 2014. For more than 36 years Michael provided service to the Northampton County Probation Department, beginning as a line probation officer in 1978. During his tenure with the department, he worked in various capacities, including line Probation Officer, Community Work Service Coordinator, Intake Officer, Supervisor, and Deputy Chief. He was appointed Chief Juvenile Probation Officer of Northampton County in August of 2000.
Michael received his Bachelor of Arts in Criminal Justice Administration from Mansfield University, and a Masters of Science degree in Administration of Justice from Shippensburg University in 1989 through the Juvenile Court Judges' Commission's Graduate Education Program.
Michael has been significantly involved with various statewide juvenile justice efforts, and had served as President of the Pennsylvania Council of Chief Juvenile Probation Officers from 2008-2009. He was recognized at the March 2015 General Membership Meeting and he provided comments as to what being part of the Chiefs' Council has meant to him.
---
What's New
Case Planning Handbook - YLS/CMI Version
Posted June 03, 2015
The Case Planning Handbook augments the case planning efforts of the Juvenile Justice System Enhancing Strategy (JJSES). The Handbook was developed through the joint efforts of JCJC, the PA Council of Chief Juvenile Probation Officers, and The Carey Group.
Motivational Interviewing Manual
Posted April 23, 2015
Implementation and Practice Manual: A JJSES Resource
OCYF Region Meeting: Finance Reform Workgroup
Posted April 23, 2015
Philosophical basis for the operation of Juvenile Justice
Integrating Bullying Prevention and Restorative Practices in Schools
Posted April 23, 2015
Considerations for Practitioners and Policymakers
Interstate Compact for Juveniles
Posted March 23, 2015
An overview of the Compact Authority, Returns & 2015 Audit
Pennsylvania Recidivism Report - Juveniles with Cases Closed in 2007-2010
Posted February 18, 2015
PA Supreme Court Declares "Juvenile Offender" Provisions of SORNA Unconstitutional
Posted February 18, 2015
Pennsylvania's Supreme Court, in the case of In the Interest of J.B., ruled in a 5-1 decision that the "juvenile offender" lifetime registration provisions of the Sex Offender Registration and Notification Act (SORNA) are unconstitutional.
New Leadership at JCJC
Posted June 27, 2014
Keith Snyder was appointed Executive Director of the Juvenile Court Judges' Commission upon the retirement of former JCJC Executive Director James Andersonon April 19, 2014.
James E. Anderson Retires as JCJC Executive Director
Posted May 29, 2014
Jim Anderson retired from the Juvenile Court Judges' Commission on April 18, 2014 after 42 years of dedicated service to Pennsylvania's children, their families and communities.
Advancing the Four Core Competencies
Posted March 25, 2014
The Four Core Competencies are; establishing a Professional Alliance, Case Planning, Skills Practice, and the effective use of Rewards and Sanctions. The Four Core Competencies are an integral piece of the Juvenile Justice System Enhancement Strategy.
PREA Compliance & Governor Certification
Posted March 19, 2014
NCJA, the National Governors Association, and the Bureau of Justice Assistance (BJA) hosted a webinar in March, 2014 to discuss the audit and certification process under the Prison Rape Elimination Act (PREA).
Restitution Task Force Report
Posted February 20, 2013
The Restitution in Pennsylvania Task Force was convened by the Pennsylvania Office of the Victim Advocate in collaboration with the Center for Schools and Communities, and brought together key stakeholder individuals, agencies and organizations across all stages of victim restitution work. The Task Force conducted a thorough review of restitution processes at the state and local level in order to identify gaps and develop recommendations/solutions to maximize the justice systems' effectiveness.
Guide to Risk Assessment Implementation
Posted February 20, 2013
The National Youth Screening & Assessment Project has published "Risk Assessment in Juvenile Justice: A Guidebook for Implementation." The guidebook details the purpose and nature of risk assessment, provides definitions of risk assessment concepts, describes some of the research evidence, and provides in-depth guidance on selecting and implementing an evidence-based tool.
Family Guide to PA's Juvenile Justice System
Posted November 20, 2012
If your child is in the juvenile justice system in Pennsylvania, this guide is for you. This guide was developed by the Family Involvement Committee of the PA Council of Chief Juvenile Probation Officers - a committee of family advocates and juvenile justice practitioners - to help families understand Pennsylvania's juvenile justice system and be better prepared to work closely with juvenile justice staff to promote positive outcomes for justice involved youth.